Dr. Lorrie Saddler talks Spirit of Greatness Gala, Graduating Student Janessa Dennis Discusses the CAU Experience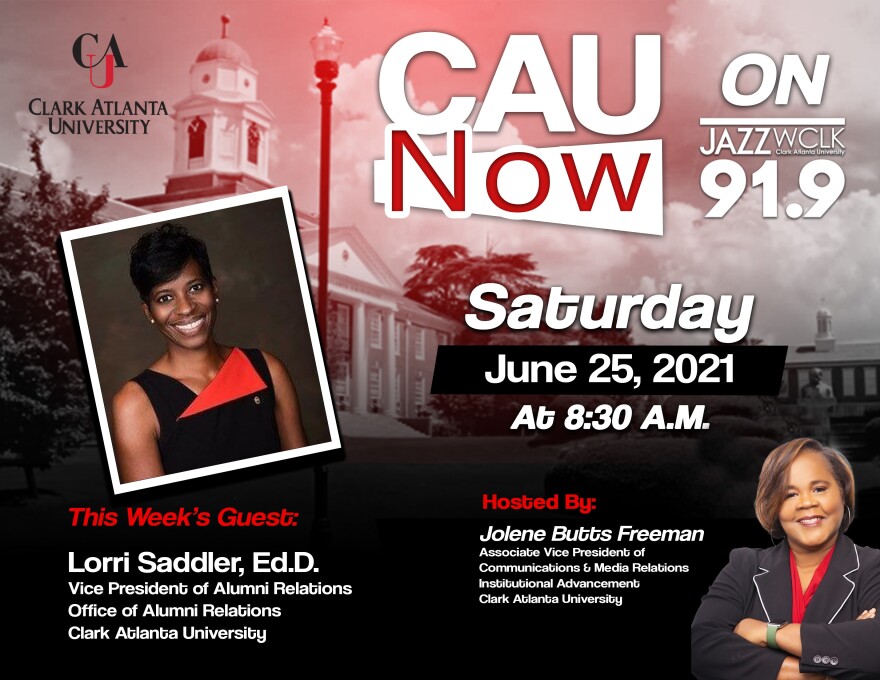 Join Clark Atlanta University Associate Vice President for Communications and Media Relations Jolene Butts Freeman Saturday morning at 8:30 for the June edition of CAU Now on WCLK. This month Jolene talks with Dr. Lorri L. Saddler, Vice President of Alumni Relations and Engagement. They talk about this weekend's CAU Spirit of Greatness Gala, as well as discussing the importance and role of Alumni at CAU as mentors and donors, giving back to the institution that made such a difference in their lives and the lives of other students down through the years and in years to come.
Jolene also talks with Janessa Dennis, a non-traditional student who desired the HBCU experience, matriculated and graduated and now heads to Boston University for graduate study in the Fall. They'll discuss her drive for success and the importance of CAU in her life.
WCLK is a proud licensee of Clark Atlanta University.